Outreach Programs
Space

Hogs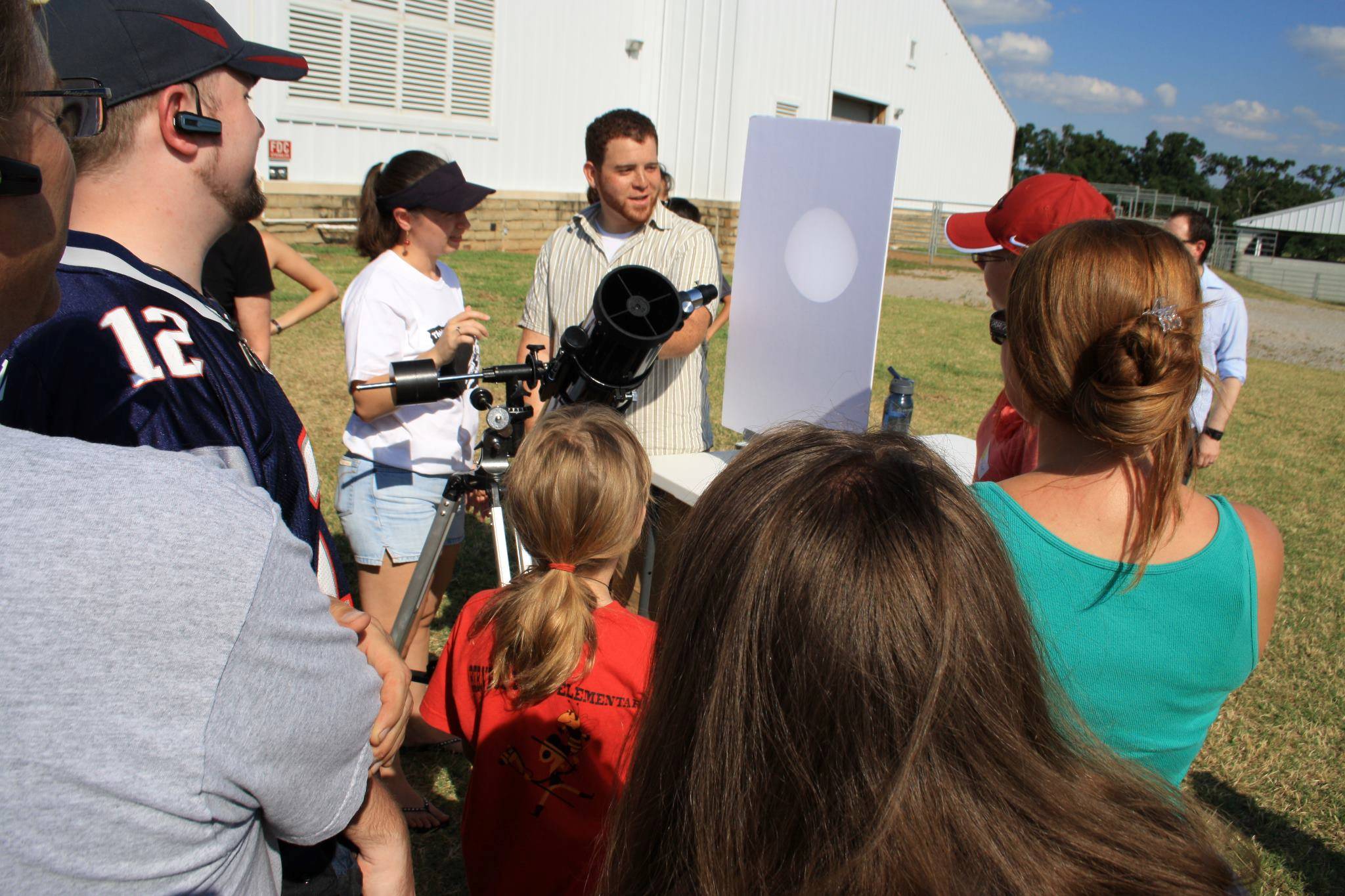 S. P. A. C. E.Space Hogs is a registered student organization at the University of Arkansas with the aim of promoting interest in space and planetary science through various outreach events with the public. We host events such as talks, movie nights, meteor shower observation, and both night and day observation.
Interested in hosting a space and planetary sciences event? S. P. A. C. E.Space Hogs gives talks and hosts events at local schools and other organizations. Visits from S. P. A. C. E.Space Hogs can normally be arranged within a few weeks notice. Please contact us by email or on Facebook for more information.
spacehog@uark.edu
S. P. A. C. E.Space Hogs Website
Facebook
Facebook group
SPAC Traveling Planetarium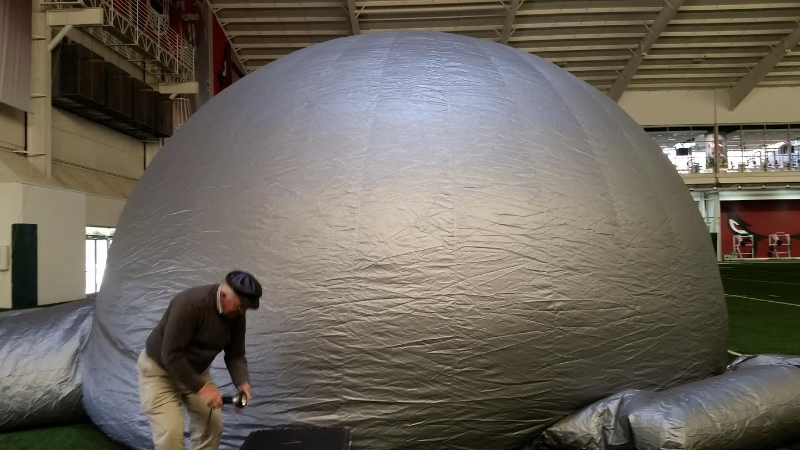 As part of our outreach to local schools, the Arkansas Center for Space and Planetary Sciences has teamed up with the SPACE Hogs student organization to bring the traveling planetarium! This large inflatable dome has several featurettes, including a tour of the solar system and constellations of the northern hemisphere. Please be aware that this dome has low light and does have moments of complete darkness. Crawling or crouching is required to enter the dome. If you would like us to come to your school or home school group, please email us at least 2 weeks in advance so that we may gather our Space volunteers!
Scratching the Surface on KUAF 91.3: Radio Talk Show
KUAF 91.3 is the local NPR station for Northwest Arkansas, eastern Oklahoma, and southern Missouri. Scratching the Surface is a regular program on Fridays at 2:04 pm, teaching the community about the wonders and mysteries of the Solar System. Listen to Scratching the Surface.